SEC Drops Fraud Case After $63 Million Repaid to Investors
Posted on September 17th, 2020 at 3:21 PM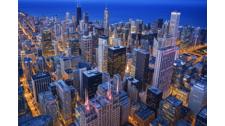 From the Desk of Jim Eccleston at Eccleston Law LLC:
The U.S. Securities and Exchange Commission settled a case it brought relating to a $110 million "Ponzi-like" scheme. The SEC had accused Robert C. Morgan, head of Morgan Communities, with running a mortgage fraud scheme.
The SEC charges came shortly after Morgan was charged by the U.S. Department of Justice with 114 criminal counts related to this alleged fraud. In both the SEC and criminal charges, Morgan was accused of receiving more than $110 million from at least 200 investors. Morgan was alleged to have promised an 11% return. In the hallmark of a Ponzi scheme, Morgan was alleged to have used new investor funds to pay previous investors. The U.S. Department of Justice also brought charges stemming from this alleged fraud against Frank Giacobbe, Michael Tremiti, and Robert Morgan's son, Todd Morgan.
In settling the case, the SEC cited Morgan's decision to sell $66 million in property in order to repay investors. According to the SEC, at least $63 million has already been repaid to defrauded investors.
The attorneys of Eccleston Law LLC represent investors and advisors nationwide in securities and employment matters. The securities lawyers at Eccleston Law also practice a variety of other areas of practice for financial investors and advisors including Securities Fraud, Compliance Protection, Breach of Fiduciary Duty, FINRA Matters, and much more. Our attorneys draw on a combined experience of nearly 65 years in delivering the highest quality legal services. If you are in need of legal services, contact us to schedule a one-on-one consultation today.
Tags: ecceleston, ecceleston law, sec, fraud case