SEC Director Explains His Principle-Based Approach to Disclosing Complex, Uncertain and Evolving Risks
Posted on March 28th, 2019 at 9:00 AM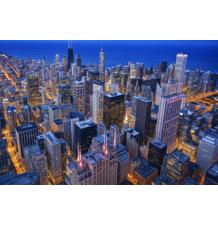 From the Desk of Jim Eccleston at Eccleston Law LLC:
Earlier this month, David H. Hinman, the SEC's Director of Corporate Finance made remarks at the 18th Annual Institute on Securities Regulation in Europe, which highlighted his principle-based approach for companies to disclose complex, uncertain and evolving risks to the public.
In his speech, Director Hinman emphasized that companies should disclose information that is material if there is a substantial likelihood that a reasonable investor would consider it important in deciding how to make an investment decision.
Moreover, relevant to his British audience, Director Hinman highlighted the need for more robust requirements for companies in their disclosure to the public on how Brexit will impact their business and operations.
In addition, Director Hinman illustrated the utility and importance of flexible, principle-based disclosure requirements with environmental, social, governance, and sustainability issues. Furthermore, Director Hinman stated that the SEC is examining whether it should utilize a specific set of reporting standards to enhance uniformity for those types of issues.
With regards to climate change, Director Hinman pointed out that the SEC had published an interpretive release in 2010, which discussed how existing disclosure requirements may apply to climate-related issues and reminded companies of the need to regularly assess their disclosure obligations pertaining to climate-related issues.
Lastly, Director Hinman discussed two important corporate governance rules adopted in the last decade: Item 407(h) of Regulation S-K[10] and Item 7 of Schedule 14A[11] which require a company to disclose the extent of its board's role in the risk oversight of the company, such as how the board administers its oversight function and the effect this has on the board's leadership structure.
Director Hinman emphasized that the above-mentioned corporate governance rules continue to act as important tools for investors in determining the relationship between the board and senior management with respect to managing the material risks facing specific companies.
The attorneys of Eccleston Law LLC represent investors and advisors nationwide in securities and employment matters. The securities lawyers at Eccleston Law also practice a variety of other areas of practice for financial investors and advisors including Securities Fraud, Compliance Protection, Breach of Fiduciary Duty, FINRA Matters, and much more. Our attorneys draw on a combined experience of nearly 65 years in delivering the highest quality legal services. If you are in need of legal services, contact us to schedule a one-on-one consultation today.
Related Attorneys: James J. Eccleston
Tags: james eccleston, eccleston law, eccleston law llc, eccleston, sec, david hinman, brexit