SEC Continues to Penalize Firms Over Conflicts Related to Fund Fees
Posted on September 22nd, 2021 at 1:48 PM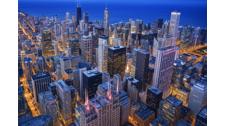 From the Desk of Jim Eccleston at Eccleston Law:
The Securities and Exchange Commission (SEC) is continuing its crackdown on numerous investment advisors that fail to disclose conflicts related to fund fees. The SEC recently finalized settlements with MML Investor Services and Rothschild Investment Corp. for $2.1 million and $2.47 million, respectively. The settlements come after the SEC initiated a campaign in February 2018 to increase oversight of advisory firms that recommend high-fee mutual funds without informing clients that less expensive share classes were available in the same funds.
According to the SEC, MML Investor Services had invested client funds in mutual funds that enabled the firm to receive revenue-sharing payments dating back to March 2015. Nevertheless, MML failed to disclose the conflicts of interest to clients, according to the SEC's order. Additionally, the SEC determined that Rothschild Investment Corp. had failed to disclose similar revenue-sharing payments and related conflicts of interest since at least January 2014. Rothschild Investment Corp. manages $1.6 billion in client assets, but agreed to pay disgorgement of $1.9 million and a penalty of $400,000, according to the SEC. MML Investor Services, which oversees $49 billion in client assets, agreed to pay disgorgement of $1.15 million as well as a penalty of $700,000.
Eccleston Law LLC represents investors and financial advisors nationwide in securities, employment, regulatory and disciplinary matters.
Tags: eccleston, eccleston law, sec, fund fees