SEC Clarifies RIAs Can Use "Fiduciary" in Customer Relationship Summary
Posted on June 24th, 2019 at 4:32 PM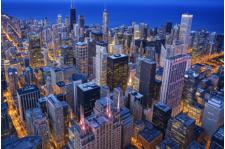 From the Desk of Jim Eccleston at Eccleston Law LLC:
A change in the introductory language of the Customer Relationship Summary ("Form CRS") sparked debate this week. The original wording eliminated the word "fiduciary" when describing the Registered Investment Advisor ("RIA") standard of care owed to the client. RIAs voiced their concerns on Twitter and elsewhere.
In response, the SEC provided additional detail on the intent behind the controversial language. Karen Barr, president and CEO of the Investment Adviser Association ("IAA"), reached out to the SEC. Barr stated that staff in the agency's Division of Investment Management clarified to her that advisors "may still use the term "fiduciary" in [client relationship] Form CRS to further elaborate on the duties owed to their clients, for example when discussing conflicts of interest."
Moving forward, hopefully, the SEC will communicate more formally and officially in matters of importance such as this one!
The attorneys of Eccleston Law LLC represent investors and advisors nationwide in securities and employment matters. The securities lawyers at Eccleston Law also practice a variety of other areas of practice for financial investors and advisors including Securities Fraud, Compliance Protection, Breach of Fiduciary Duty, FINRA Matters, and much more. Our attorneys draw on a combined experience of nearly 65 years in delivering the highest quality legal services. If you are in need of legal services, contact us to schedule a one-on-one consultation today.
Related Attorneys: James J. Eccleston
Tags: james eccleston, eccleston law, eccleston law llc, eccleston, sec, ria, fiduciary, customer relationship summary, karen barr, investment adviser association