SEC Charges Wisconsin Financial Advisor For Allegedly Defrauding Senior Investors
Posted on February 3rd, 2023 at 2:00 PM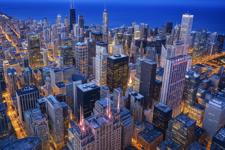 From the Desk of Jim Eccleston at Eccleston Law.
The Securities and Exchange Commission (SEC) has charged a Wisconsin-based financial advisor, Anthony Liddle, with misappropriating $1.9 million from at least 13 investors.
Liddle allegedly falsified documents and made several misrepresentations to clients, many of whom were seniors, according to the SEC. The SEC alleges that Liddle falsely informed the investors that some securities in their portfolios needed to be replaced with securities featuring less volatility. However, the purported "less risky" investments often were rated as high risk or were unavailable, according to the SEC.
The SEC alleges that Liddle collected funds from clients to make the "less risky" investments, but the funds were misappropriated and never invested on the clients' behalf. The SEC's complaint further accuses Liddle of making purported interest payments, which were merely funded by earlier investors in the fraudulent scheme. The SEC is seeking injunctive relief, disgorgement, and civil penalties.
Eccleston Law LLC represents investors and financial advisors nationwide in securities, employment, regulatory and disciplinary matters.
Tags: eccleston, eccleston law, advisors, law, sec