SEC Charges Wells Fargo and Rhode Island Agency With Misconduct Related to Municipal Bond Offering
Posted on March 23rd, 2016 at 9:50 AM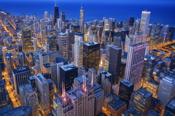 From the Desk of Jim Eccleston at Eccleston Law LLC:
The Rhode Island Economic Development Corporation (RIEDC) issued $75 million in bonds for the 38 Studios project as part of a state government program intended to spur economic development and increase employment opportunities by loaning bond proceeds to private companies.
However, according to the SEC's complaint:
The RIEDC loaned only $50 million in bond proceeds to 38 Studios. Remaining proceeds were used to pay related bond offering expenses and establish a reserve fund and a capitalized interest fund.
The loan and, in turn, bond investors would be repaid from revenues generated by video games that 38 Studios planned to develop.
The bond offering document produced by the RIEDC and Wells Fargo failed to disclose to investors that 38 Studios had conveyed it needed at least $75 million in funding to produce a particular video game.
Therefore, investors weren't fully informed when deciding to purchase the bonds that 38 Studios faced a funding shortfall even with the loan proceeds and could not develop the video game without additional sources of financing.
When 38 Studios was later unable to obtain additional financing, the video game did not materialize and the company defaulted on the loan.
The SEC also charged Wells Fargo's lead banker on the deal, Peter M. Cannava, and two then-RIEDC executives Keith W. Stokes and James Michael Saul, with aiding and abetting the fraud. Stokes and Saul agreed to settle the charges without admitting or denying the allegations and must each pay a $25,000 penalty. They are prohibited from participating in any future municipal securities offerings. The SEC's litigation continues against Cannava, Wells Fargo, and RIEDC.
The SEC's complaint further alleges that Wells Fargo and Cannava misled investors in an additional way in bond offering materials:
Wells Fargo disclosed its bond offering compensation as a share of the placement agent fee plus a $50,000 payment from 38 Studios. No other fees or compensation to Wells Fargo were disclosed, and the bond placement agreement stated that no other money was anticipated.
Investors were not informed that Wells Fargo had a side deal with 38 Studios that enabled the firm to receive nearly double the amount of compensation disclosed in offering documents.
This additional compensation, totaling $400,000 and paid from bond proceeds, created a conflict of interest that Wells Fargo should have disclosed to bond investors.
Cannava was responsible for Wells Fargo's failure to disclose its additional fees.
"An underwriter's 'skin in the game' is material information to investors," said LeeAnn Ghazi Gaunt, Chief of the SEC Enforcement Division's Municipal Securities and Public Pensions Unit. We allege that Wells Fargo failed to fully disclose its own economic interest in this bond transaction."
The attorneys of Eccleston Law LLC represent investors and advisers nationwide in securities and employment matters. Our attorneys draw on a combined experience of nearly 65 years in delivering the highest quality legal services. If you are in need of legal services, contact us to schedule a one-on-one consultation today.
Related Attorneys: James J. Eccleston
Tags: Eccleston, Eccleston Law, Eccleston Law LLC, James Eccleston, SEC, RIEDC, Wells Fargo