SEC Charges Victor Lee Farias with Fraud
Posted on August 3rd, 2020 at 4:24 PM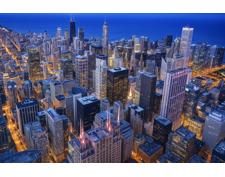 From the Desk of Jim Eccleston at Eccleston Law LLC:
The U.S. Securities and Exchange Commission ("SEC") filed charges against Victor Lee Farias and Integrity Aviation & Leasing, LLC, ("IAL") alleging that Farias and IAL defrauded investors. According to the SEC, many of Farias' victims are retired San Antonio police officers.
The SEC alleged that Farias and IAL defrauded 88 investors in a scheme that began in 2013 and was on-going until January 2019. The SEC claimed that prospective investors were sold purportedly secured promissory notes and promised returns of 10% to 12%. According to the SEC, Farias raised more than $14 million from investors and used those funds for unauthorized purposes. Specifically, the SEC alleged that Farias used $2.7 million to invest in a friend's gas station, $1 million to pay IAL sales agents, $2.4 million on his own personal expenses, and $6.5 million to pay other investors in Ponzi-like payments.
The SEC is seeking a permanent injunction, disgorgement of ill-gotten gains, prejudgment interest, civil penalties and an order barring Farias from serving as an officer or director of a public company.
The attorneys of Eccleston Law LLC represent investors and advisors nationwide in securities and employment matters. The securities lawyers at Eccleston Law also practice a variety of other areas of practice for financial investors and advisors including Securities Fraud, Compliance Protection, Breach of Fiduciary Duty, FINRA Matters, and much more. Our attorneys draw on a combined experience of nearly 65 years in delivering the highest quality legal services. If you are in need of legal services, contact us to schedule a one-on-one consultation today.
Tags: u.s. securities and exchange commission, victor lee farias, integrity aviation and leasing, fraud