SEC Charges Venture Capital Fund Advisor With Misleading Investors
Posted on March 10th, 2022 at 12:04 PM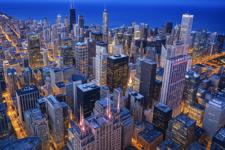 From the Desk of Jim Eccleston at Eccleston Law:
The Securities and Exchange Commission (SEC) has charged venture capital fund advisor Alumni Ventures Group (AVG) with misleading clients about its management fee structure and participating in inter-fund transactions, which violated fund operating agreements.

The SEC additionally charged Michael Collins, AVG's CEO. AVG agreed to repay $4.7 million as well as a penalty of $700,000, while Collins agreed to pay a $100,000 penalty, according to the settlement. AVG's website and alternative marketing communications stated that its venture capital fund featured a management fee structure known as the "industry standard '2 and 20.'" According to the SEC's order, the representation was misleading because some investors were led to believe that AVG would collect a two-percent management fee in each year of the funds' 10-year term, and additionally require a 20-percent performance fee. However, AVG typically imposed management fees constituting 20 percent of an investor's fund investment when the funds are initially collected, according to the SEC.

The SEC's order determined that Collins allowed AVG representatives to utilize the "industry standard '2 and 20'" label, while Collins personally used the language with current clients and potential investors. The SEC's order additionally found that AVG engaged in inter-fund loans and cash transfers, which breached the fund's operating agreements.

Eccleston Law LLC represents investors and financial advisors nationwide in securities, employment, regulatory and disciplinary matters.
Tags: eccleston law, SEC, AVG