SEC Charges Two Texas Advisors Over $155 Million Fraudulent Oil & Gas Offering
Posted on May 12th, 2023 at 1:14 PM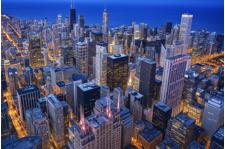 From the desk of Jim Eccleston at Eccleston Law
The Securities and Exchange Commission (SEC) has charged Roy Hill and Eric Shelly along with two entities under their ownership, Clean Energy Technology Association (CETA) and Freedom Impact Consulting (FIC), for allegedly organizing a fraudulent offering that raised nearly $155 million from at least 500 investors.
The complaint was filed in the U.S. District Court for the Western District of Texas, which subsequently issued a temporary restraining order (TRO). The SEC alleges that Hill and Shelly offered investments in funds that were sponsored by FIC. Hill and Shelly informed investors that their funds would be used to purchase carbon capture units (CCUs), which CETA purportedly built and leased to oil and gas producers, according to the SEC.
Hill and Shelly additionally informed investors that FIC and CETA would pay returns by utilizing the revenues earned from operating the CCUs. However, the SEC alleged that Hill and Shelly falsely informed investors that the CCUs were patented and that one of the world's largest oil and gas companies was a customer. The SEC's complaint further alleges that CETA has not received any revenues from operating the CCUs while Hill and Shelly used new investors' funds to make quarterly Ponzi-style payments to earlier investors. To conceal the fraudulent offering, Hill and Shelly regularly sent falsified financial statements to investors, according to the SEC.
Eccleston Law LLC represents financial advisors and investors nationwide in securities, employment, transition, regulatory and disciplinary matters.
Tags: eccleston, eccleston law