SEC Charges Two North Carolina Advisors Over Alleged $75 Million Fraud
Posted on September 16th, 2022 at 2:09 PM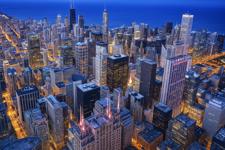 From the Desk of Jim Eccleston at Eccleston Law.
The Securities and Exchange Commission (SEC) has charged two North Carolina-based advisors, Gregory Lindberg and Christopher Herwig, with defrauding clients out of at least $75 million through unauthorized trades.
The two advisors, who operated Standard Advisory Services Limited, breached their fiduciary duties to their clients between July 2017 and 2018 by improperly transacting several undisclosed related-party trades that were not in their client's best interests. According to the SEC, the two advisors misappropriated nearly $57 million in client funds while Standard Advisory generated at least $21.4 million in advisory fees in connection with the schemes.
Lingberg allegedly conducted the schemes by utilizing complex investment structures as well as a web of affiliated entities to conceal the fraud, according to the SEC. The SEC's complaint is seeking disgorgement plus prejudgment interest, penalties and permanent injunctions.
Eccleston Law LLC represents investors and financial advisors nationwide in securities, employment, regulatory and disciplinary matters.
Tags: eccleston, eccleston law, advisors, sec