SEC Charges Two More for Alleged Involvement in California Ponzi Scheme
Posted on January 24th, 2020 at 4:47 PM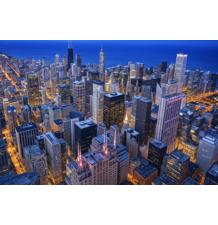 From the Desk of Jim Eccleston at Eccleston Law LLC:
Jeffrey and Paulette Carpoff are being accused by the Securities and Exchange Commission (SEC) of running a nearly one billion dollar Ponzi scheme.
The SEC complaint, filed January 24, 2020, alleges that Jeffrey and Paulette raised roughly $910 million from 17 investors. The scheme is alleged to have taken place over a 7-year span, from 2011 to 2018. According to the SEC, the Carpoffs raised money by selling investment contracts in DC Solar Solutions Inc. and DC Solar Distribution Inc., two companies run by the Carpoffs. Allegedly, the Carpoffs told investors they would receive tax credits, lease payments and profits from the use of mobile solar generators. The Carpoffs are alleged to have given investors false financial statements, lease arrangements and generator certifications in an attempt to conceal the scheme. The Complaint alleges that the Carpoffs used at least $140 million of the funds raised by the scheme for person use, including lavish spending on cars, properties and private jets.
The U.S. Attorney's Office for the Eastern District of California also announced criminal charges against Jeffrey and Paulette Carpoff relating to this alleged scheme.
The Carpoffs are not the only people to face charges from this scheme. In 2019, the SEC brought charges against Joseph Bayliss, Ronald Roach and Robert A. Karmann for their roles in this alleged scheme.
The attorneys of Eccleston Law LLC represent investors and advisors nationwide in securities and employment matters. The securities lawyers at Eccleston Law also practice a variety of other areas of practice for financial investors and advisors including Securities Fraud, Compliance Protection, Breach of Fiduciary Duty, FINRA Matters, and much more. Our attorneys draw on a combined experience of nearly 65 years in delivering the highest quality legal services. If you are in need of legal services, contact us to schedule a one-on-one consultation today.
Related Attorneys: James J. Eccleston
Tags: james eccleston, eccleston law, eccleston law llc, eccleston, sec, carpoff, ponzi scheme, fraud