SEC Charges Two Florida Firms and Principal Officer Over Alleged Ponzi Scheme
Posted on August 27th, 2021 at 12:47 PM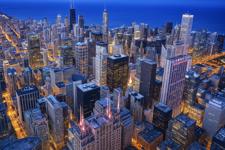 From the Desk of Jim Eccleston at Eccleston Law:
The Securities and Commission Exchange (SEC) has been granted a temporary restraining order (TRO) as well as an asset freeze against Florida resident Johanna Garcia along with two entities she owns. The SEC's complaint, which was filed in federal court in the Southern District of Florida, alleges that Garcia used her entities, MJ Capital Funding LLC as well as MJ Taxes and More Inc., to perpetrate a Ponzi scheme and misappropriate investor funds. Garcia and her entities raised nearly $70 million in funds from at least 2,150 investors through a fraudulent securities offering, according to the complaint.
The complaint further alleges that Garcia informed investors that offering proceeds would be used to fund small business loans known as "merchant cash advances" while promising investors annual returns of 120-180%. Nevertheless, the defendants only managed to raise $2.9 million in merchant cash advance loans as well as even less revenue. The defendants instead utilized nearly $20 million of investor funds to pay returns to previous investors, according to the complaint. The complaint additionally alleges that the defendants fraudulently paid $27.4 million of investor funds to other unassociated entities, including large payments to sales agents for promoting these investments.
Eccleston Law LLC represents investors and financial advisors nationwide in securities, employment, regulatory and disciplinary matters.
Tags: eccleston, eccleston law, sec, ponzi scheme