SEC Charges Three Texas Businessmen with Orchestrating $45 Million Real Estate Investment Fraud
Posted on January 30th, 2019 at 4:22 PM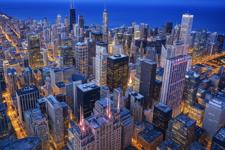 From the Desk of Jim Eccleston at Eccleston Law LLC:
The SEC has charged Texas real estate developer Philip Michael Carter, investment manager Bobby Eugene Guess and his employee Richard Tilford with persuading hundreds of individuals to invest in real estate development companies and then using their funds to pay for personal expenses.
According to the SEC, starting in 2015, Carter, Guess, and Tilford used radio advertisements and persuaded more than 270 investors to invest in real estate development companies by purchasing unregistered short-term, high-yield promissory notes. Moreover, the radio advertisements represented to listeners that the real estate development companies were backed by hard assets and were low-risk legitimate real estate projects, where their funds would be used to buy, construct and market buildings.
However, according to the SEC, the promissory notes were issued by shell companies without any assets and Carter used investor funds to pay off a $1.2 million tax lien and he spent $2 million on personal expenses, including a $124,000 private jet and $39,000 for Dallas Cowboys tickets.
In addition, approximately $3 million of new investor funds were used to make interest payments to existing investors, in a Ponzi-scheme like manner.
According to the SEC, Carter and Tilford also were criminally charged in November as part of related criminal proceedings brought by the Texas State Securities Board.
Eccleston Law is investigating the fraudulent activities of Phillip Michael Carter, Bobby Eugene Guess, and Richard Tilford. Those with information should contact our office.
The attorneys of Eccleston Law LLC represent investors and advisors nationwide in securities and employment matters. The securities lawyers at Eccleston Law also practice a variety of other areas of practice for financial investors and advisors including Securities Fraud, Compliance Protection, Breach of Fiduciary Duty, FINRA Matters, and much more. Our attorneys draw on a combined experience of nearly 65 years in delivering the highest quality legal services. If you are in need of legal services, contact us to schedule a one-on-one consultation today.
Related Attorneys: James J. Eccleston
Tags: james eccleston, eccleston law, eccleston law llc, eccleston, sec, texas, philip michael carter, bobby eugene, real estate, investment fraud