SEC Charges Three Individuals with Acting as Unregistered Brokers
Posted on November 9th, 2020 at 2:01 PM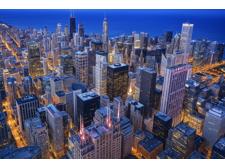 From the Desk of Jim Eccleston at Eccleston Law LLC:
The U.S. Securities and Exchange Commission ("SEC") announced that it has charged Hughe Duwayne Graham, Donald Lee Howard, and Larry Louis Matyas (collectively, the "Defendants") with acting as unregistered brokers. The charges stem from the sale of securities from microcap issuer US Lighting Group, Inc.
The SEC alleged that Graham, Howard, and Matyas solicited investments in US Lighting Group between October 2017 and May 2019. According to the SEC, the Defendants solicited investors by calling and emailing potential investors. The SEC alleged that the Defendants also sent subscription agreements to investors and guided investors as to how to make their investment. The SEC alleged that the Defendants received commission of 40% of the investor funds received. None of the Defendants were registered as a broker-dealer at the time they solicited those investments, nor were they associated with a registered broker-dealer, according to the SEC.
Matyas has consented to an entry of judgment, in which he neither admitted nor denied the SEC's allegations. In doing so, Matyas agreed to pay a civil penalty of $367,916 and agreed to the entry of an injunction that prohibits him from soliciting the purchase or sale of securities. The agreement still needs to be approved by the court.
Eccleston Law also practice a variety of other areas of practice for financial investors and advisors including Securities Fraud, Compliance Protection, Breach of Fiduciary Duty, FINRA Matters, and much more. Our attorneys draw on a combined experience of nearly 65 years in delivering the highest quality legal services. If you are in need of legal services, contact us to schedule a one-on-one consultation today.
Tags: eccleston, eccleston law, sec, sec charges, unauthorized brokers