SEC Charges Three Additional Advisors for Recommending Horizon Ponzi Scheme to Investors
Posted on June 22nd, 2022 at 1:17 PM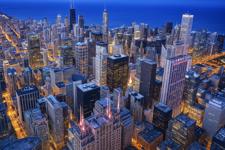 From the Desk of Jim Eccleston at Eccleston Law:

The Securities and Exchange Commission (SEC) has filed suit against Michael Mooney, Britt Wright, and Penny Flippen pertaining to their engagement with a Ponzi scheme, which raised at least $110 million from nearly 400 investors.
According to the SEC, Mooney, Wright, and Flippen each worked for Livingston Group Asset Management d/b/a Southport Capital. The SEC alleges that the advisors recommended that their clients invest at least $62 million in Horizon Private Equity, which was a private investment fund operated by John Woods, Southport's former owner and manager. The SEC previously charged Woods and Southport with several counts of securities fraud for operating Horizon as a Ponzi scheme in August 2021.
The complaint further alleges that numerous clients were elderly or inexperienced investors who communicated that they were seeking safe investment opportunities. However, the advisors allegedly collected undisclosed compensation for recommending Horizon Private Equity to the clients. The SEC additionally alleges that the advisors falsely informed clients that Horizon would use the funds to purchase safe investments and that Horizon would pay investors a guaranteed rate of return. Nevertheless, Horizon utilized investor funds to make Ponzi-style payments to earlier investors.
Eccleston Law LLC represents investors and financial advisors nationwide in securities, employment, regulatory and disciplinary matters.
Tags: eccleston law, sec, ponzi scheme