SEC Charges Southern California Investment Adviser with Fraud
Posted on May 26th, 2020 at 3:07 PM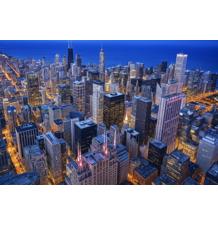 From the Desk of Jim Eccleston at Eccleston Law LLC:
The U.S. Securities and Exchange Commission announced that it had obtained a temporary restraining order ("TRO") against Paul Horton Smith, Sr. in an effort to halt an on-going Ponzi scheme. The SEC said that it also froze Smith's assets. According to the SEC, Smith was running a Ponzi scheme that targeted senior citizens in Southern California. The SEC alleged that Smith used eGate, LLC, his investment advisory firm, and Planning Services, Inc., his insurance and estate planning company, to market securities in another one of his companies, Northstar Communications, LLC.
According to the SEC, Smith offered and sold securities in Northstar Communications at free workshops and other investor events. This alleged conduct took place between January 2018 and the present. The SEC alleged that Smith promised annual interest payments of 3% to 10.5%. However, according to the SEC, Smith was not investing the funds raised from investors, and instead used new investor funds to make payments to other investors. According to the Complaint, Smith raised more than $5.6 million from 35 investors.
The TRO was entered in connection with charges brought by the SEC that Smith and his companies violated the antifraud provisions of the federal securities laws. Additionally, the U.S. attorney's office has filed a criminal complaint against Smith.
The attorneys of Eccleston Law LLC represent investors and advisors nationwide in securities and employment matters. The securities lawyers at Eccleston Law also practice a variety of other areas of practice for financial investors and advisors including Securities Fraud, Compliance Protection, Breach of Fiduciary Duty, FINRA Matters, and much more. Our attorneys draw on a combined experience of nearly 65 years in delivering the highest quality legal services. If you are in need of legal services, contact us to schedule a one-on-one consultation today.
Related Attorneys: James J. Eccleston
Tags: eccleston, eccleston law, sec, tro, temporary restraining order, northstar communications