SEC Charges RiverSource Distributors With Improper Switching of Variable Annuities
Posted on June 8th, 2022 at 11:23 AM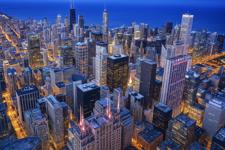 From the Desk of Jim Eccleston at Eccleston Law:
The Securities and Exchange Commission (SEC) has agreed to a settlement with RiverSource Distributors Inc. for improper switching or replacing of variable annuities. According to the SEC, RiverSource sold variable annuities to retail clients through an affiliated investment advisory firm, Ameriprise Financial Services.
This action is the SEC's first enforcement proceeding under Section 11 of the Investment Company Act of 1940. Under Section 11 of the Investment Company Act, any underwriter is prohibited from making an offer to exchange the securities of registered unit investment trusts unless the terms of the offer have received SEC approval.
Certain RiverSource employees designed and utilized a sales practice that caused exchange offers to be presented to holders of variable annuities to switch from one variable annuity to another, which ultimately generated increased sales commissions for RiverSource employees, according to the SEC. The SEC additionally alleged that the exchange transactions occurred frequently from 2016 until 2018 when RiverSource's compliance department condemned the sales practice. RiverSource consented to the SEC's allegations without admitting or denying any investigatory findings and will pay a $5 million civil penalty.
Eccleston Law LLC represents investors and financial advisors nationwide in securities, employment, regulatory and disciplinary matters.
Tags: eccleston law, sec, variable annuities