SEC Charges Real Estate Company and its Founder with $8.75 Million Offering Fraud
Posted on September 3rd, 2019 at 5:03 PM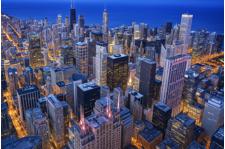 From the Desk of Jim Eccleston at Eccleston Law LLC:
The Securities and Exchange Commission ("SEC") brought fraud charges against a real estate company, Hartman Wright Group, LLC and its founder, Tytus W. Harkins, for raising over $8 million in an unregistered real estate-based offering fraud.
According to the SEC's complaint, Hartman Wright Group, a Colorado-based company, and Harkins, a Montana resident, have operated a fraudulent scheme since January 2015 and raised more than $8 million from at least 25 investors. Harkins told investors that the company found distressed or undervalued mobile home parks, purchased them and made capital improvements, and then sold them for a profit. Harkins used paid finders, mailing lists, seminars and the company's website to solicit investors.
The SEC alleges that Hartman Wright Group and Harkins promised investors a specified rate of return and equity ownership in some cases. Investors received monthly interest payments, which were often paid using other investor's funds. Harkins overstated the purchase price on properties to hide fees that Hartman Wright Group paid itself, failed to use investor money for the specific properties as represented, misrepresented amounts invested in properties, and overstated Hartman Wright Group's financial position.
The attorneys of Eccleston Law LLC represent investors and advisors nationwide in securities and employment matters. The securities lawyers at Eccleston Law also practice a variety of other areas of practice for financial investors and advisors including Securities Fraud, Compliance Protection, Breach of Fiduciary Duty, FINRA Matters, and much more. Our attorneys draw on a combined experience of nearly 65 years in delivering the highest quality legal services. If you are in need of legal services, contact us to schedule a one-on-one consultation today.
Related Attorneys: James J. Eccleston
Tags: james eccleston, eccleston law, eccleston law llc, eccleston, sec, real estate, hartman wright group, tytus harkins, fraud