SEC Charges Private Fund Advisor and Owner With Fraud
Posted on September 20th, 2022 at 12:01 PM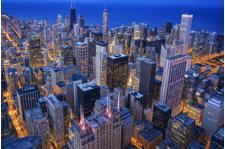 From the Desk of Jim Eccleston at Eccleston Law.
The Securities and Exchange Commission (SEC) has charged Ramas Capital Management (RCM) as well as its managing partner and owner, Ganesh Betanabhatla, over alleged misrepresentations and breaches of fiduciary duty to a privately-managed fund and its sole investor.
RCM and Betanabhatla made several misrepresentations and subsequently misused fund assets, according to the SEC's complaint. The complaint alleged that the defendants falsely informed the sole fund investor that they had previously raised $25 million for the fund and that a well-known energy investor supported the investment and was included in the fund. Further, the defendants improperly informed the sole investor that the Texas-based fund constituted a special purpose vehicle solely designed to invest in a specific portfolio company, according to the SEC.
However, there were no other investors in the fund while the well-known energy investor was not involved, according to the complaint. The SEC further alleged that after receiving the investor's $1 million, the defendants instead transferred the funds to a different portfolio company related to one of RCM's earlier private investment funds. The SEC is seeking permanent injunctions, disgorgement, and civil penalties against both defendants.
Eccleston Law LLC represents investors and financial advisors nationwide in securities, employment, regulatory and disciplinary matters.
Tags: eccleston, eccleston law, advisors, sec