SEC Charges Prior Fraudster
Posted on October 5th, 2016 at 9:38 AM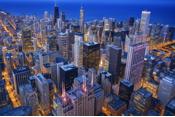 From the Desk of Jim Eccleston at Eccleston Law LLC:
The SEC has charged Edward Durante with conducting a scheme to solicit investors while hiding his criminal past.
Durante had served a 10-year prison term following a separate securities fraud conviction in 2001. The SEC alleges he used fake names to defraud investors. Durante allegedly sold shares of a shell company he secretly controlled and falsely told them that the stock sale proceeds would be used to fund the company's operations. However, in reality the stock sale proceeds were used for other purposes including Durante's personal use.
According to the SEC, Durante perpetrated the stock fraud while he was still in prison by using the name Anthony Walsh to negotiate his acquisition of the shell company VGTel Inc.
Durante engaged in insider trading of the VGTel stock and bribed other investment advisers to steer clients toward VGTel stock purchases.
The SEC's complaint charges Durante with violating Section 17(a) of the Securities Act of 1933 and Sections 9(a)(1) and 10(b) of the Securities Exchange Act of 1934 and Rule 10b-5.
The attorneys of Eccleston Law LLC represent investors and advisers nationwide in securities and employment matters. Our attorneys draw on a combined experience of nearly 65 years in delivering the highest quality legal services. If you are in need of legal services, contact us to schedule a one-on-one consultation today.
Related Attorneys: James J. Eccleston
Tags: Eccleston, Eccleston Law, James Eccleston, Eccleston Law LLC, scheme, solicit investors, Edward Durante, SEC, VGTel Inc,