SEC Charges Oil-Gas Companies in A $33 Million Scheme
Posted on April 17th, 2015 at 11:01 AM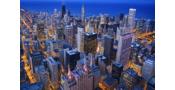 From the Desk of Jim Eccleston at Eccleston Law LLC:
Two California oil-and-gas companies, their principal, and four sales associates have been accused by the SEC of a long-term fraudulent oil and gas scheme.
From 2007 to 2012, Team Resources, Inc. and Fossil Energy Corp. raised over $33 million from approximately 475 investors nationwide through eight unregistered offerings of oil-and-gas partnership interests. Kevin Albert Boyles controlled both companies, and used his sales staff of Philip Adam Dressner, Michael James Eppy, Andrew Stitt, and John M. Olivia to cold-call potential investors and mislead them into buying the partnership interests. In addition, Boyles paid large and undisclosed commissions to the salesmen — ranging from 25% to 35% — even though none of them was registered as a broker or associated with a registered broker-dealer. After raising sufficient funds from investors, Team Resources and Fossil Energy contracted with third parties to drill the wells, all of which failed to produce oil and gas as projection.
The attorneys of Eccleston Law LLC represent investors and advisers nationwide in securities and employment matters. Our attorneys draw on a combined experience of nearly 65 years in delivering the highest quality legal services.
Related Attorneys: James J. Eccleston
Tags: Team Resources Inc, Fossil Energy Corp, Eccleston Law Offices, James Eccleston