SEC Charges Ohio Broker with Defrauding Retail Customers Out of $1 Million
Posted on November 9th, 2018 at 1:54 PM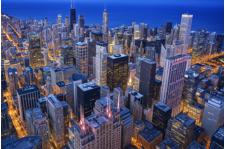 From the Desk of Jim Eccleston at Eccleston Law LLC:
The SEC has filed a complaint in Ohio federal district court against former broker, John Greg Schmidt for defrauding his retail brokerage customers out of over $1 million in a long-running scheme.
According to the SEC's complaint, Schmidt, who was employed by Wells Fargo Advisors from 2006 through 2017, secretly transferred over $1 million of customer funds to ten other customers to cover shortfalls in their accounts. Moreover, Schmidt transferred funds without his customers' knowledge by making unauthorized sales and withdrawals from their variable annuities, using fraudulent letters of authorization and issuing fake account statements. In addition, Schmidt received over $230,000 in brokerage commissions from these customers, most of whom were elderly with no financial expertise.
The SEC is seeking a judgment ordering Schmidt to disgorge his ill-gotten gains with prejudgment interest and to pay civil penalties for violating the antifraud provisions of Section 17(a) of the Securities Act of 1933, Section 10(b) of the SEC Act of 1924, and Rule 10b-5.
Eccleston Law is investigating the fraudulent activities of John Greg Schmidt. Those with information should contact our law firm.
The attorneys of Eccleston Law LLC represent investors and advisors nationwide in securities and employment matters. The securities lawyers at Eccleston Law also practice a variety of other areas of practice for financial investors and advisors including Securities Fraud, Compliance Protection, Breach of Fiduciary Duty, FINRA Matters, and much more. Our attorneys draw on a combined experience of nearly 65 years in delivering the highest quality legal services. If you are in need of legal services, contact us to schedule a one-on-one consultation today.
Related Attorneys: James J. Eccleston
Tags: james eccleston, eccleston law, eccleston law llc, eccleston, SEC, frau