SEC Charges New York Advisor and His Firm With Securities Fraud
Posted on November 24th, 2021 at 12:27 PM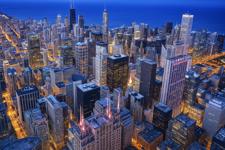 From the Desk of Jim Eccleston at Eccleston Law:
The Securities and Exchange Commission (SEC) has filed suit against Joshua Burrell and his company, Activated Capital LLC, alleging securities fraud pertaining to Opportunity Zone Investments.
The SEC's complaint alleges that Burrell and Activated Capital collected at least $6.3 million from clients between February 2019 and February 2021 to invest in Opportunity Zones, which is a community development program created by the Tax Cuts and Jobs Act of 2017. The offering documents informed clients that the real estate would be purchased in the name of the clients funding the investment and that distributions would represent income from the properties. However, Burrell instead misappropriated investor funds to purchase real estate in the name of other entities unrelated to the clients, according to the complaint.
The SEC further alleges that the offering documents misrepresented that the fund would feature an outside custodian while falsely claiming that Activated Capital principals had substantially invested in the fund. Burrell misappropriated nearly $100,000 of client funds, which included $56,000 falsely classified as "property improvement" expenses, according to the SEC's complaint.
Eccleston Law LLC represents investors and financial advisors nationwide in securities, employment, regulatory and disciplinary matters.
Tags: eccleston, eccleston law, sec, fraud