SEC Charges NBA Hall of Famer Paul Pierce For Improperly Promoting Crypto Security
Posted on March 8th, 2023 at 4:20 PM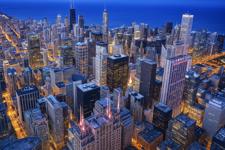 From the Desk of Jim Eccleston at Eccleston Law
The Securities and Exchange Commission (SEC) has charged NBA Hall of Famer Paul Pierce for promoting EMAX tokens, crypto securities sold by EthereumMax, on social media without disclosing the compensation he received from the company and for making misleading promotional statements regarding the tokens.
Pierce has agreed to settle the charges and pay the SEC $1.409 million in penalties and disgorgement. Pierce failed to disclose that he received $244,000 worth of EMAX tokens in exchange for promoting the tokens on Twitter, according to the SEC. "The federal securities laws are clear that any celebrity or other individual who promotes a crypto asset security must disclose the nature, source, and amount of compensation they received in exchange for the promotion", noted Gurbir S. Grewal, Director of the SEC's Division of Enforcement.
The SEC further determined that Pierce tweeted misleading statements regarding EMAX, including tweeting a screenshot of an account showing large holdings and profits without disclosing that his own personal holdings were in fact much lower than those in the screenshot. Additionally, one of Pierce's tweets features a link to the EthereumMax website, which subsequently directed potential investors to purchase EMAX tokens. Without admitting or denying any of the SEC's investigatory findings, Pierce agreed to not promote any alternative crypto securities for three years on top of the monetary penalties.
Eccleston Law LLC represents investors and financial advisors nationwide in securities, employment, regulatory and disciplinary matters.
Tags: Eccleston, Eccleston Law