SEC Charges J.P. Morgan, UBS, and TradeStation for Deficiencies Pertaining to the Prevention of Customer Identify Theft
Posted on August 12th, 2022 at 1:28 PM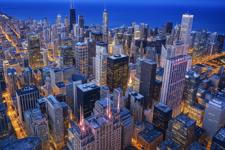 From the Desk of Jim Eccleston at Eccleston Law.
The Securities and Exchange Commission (SEC) has charged J.P. Morgan Securities, UBS Financial Services, and TradeStation Securities over deficiencies in their programs designed to prevent client identify theft, which violates the SEC's Identity Theft Red Flags Rule, or Regulation S-ID.
Between January 2017 and October 2019, the firms' identity theft prevention program policies and procedures did not reasonable identify relevant red flags of identity theft in connection with client accounts, according to the SEC. Additionally, the SEC alleged that the firms did not implement reasonable policies and procedures to adequately respond to detected identity theft red flags, or to ensure that the programs were updated periodically.
For example, J.P. Morgan allegedly failed to exercise appropriate and effective oversight of all service provider arrangements and failed to train staff to adequately implement one of its identity theft prevention programs in 2017. As another example, the SEC alleged that UBS failed to periodically review new or existing types of client accounts to determine whether and how its identity theft prevention program should apply. Finally, TradeStation, for example, failed to effectively involve its board of directors in the oversight, development and implementation of its identity theft prevention program and failed to adequately monitor service provider agreements.
Eccleston Law LLC represents investors and financial advisors nationwide in securities, employment, regulatory and disciplinary matters.
Tags: eccleston, eccleston sec, j.p. morgan, tradestation, ubs