SEC Charges Investment Advisor, Affiliated Broker-Dealer and CEO Over False and Misleading Statements
Posted on October 8th, 2021 at 12:49 PM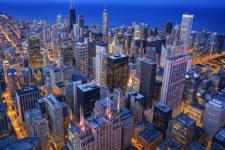 From the Desk of Jim Eccleston at Eccleston Law:
The Securities and Exchange Commission (SEC) has charged Laguna Niguel, TCFG Investment Advisors, TCFG's affiliated broker-dealer TCFG Wealth Management, and CEO Richard Roberts with making false and misleading statements regarding fee markups to their clients.
The complaint alleges that TCFG and Roberts violated their fiduciary duty to the firm's clients between June 2014 and April 2020. According to the SEC's complaint, TCFG and Roberts informed clients that TCFG Wealth Management "may" receive portions of the fees charged to TCFG accounts by its unaffiliated clearing firm. Instead, Roberts directed the clearing firm to charge TCFG clients significant markup fees, which were paid to TCFG Wealth Management.
TCFG and Roberts eventually disclosed the markups to clients, the complaint alleges, but Roberts misled TCFG clients by informing them that the fees were imposed only "in some limited instances." According to the SEC's complaint, Roberts and TCFG knew or should have known that the clearing firm's charges were market up approximately 60% of the time. The complaint also alleges that TCFG and Roberts failed to enforce written policies or procedures established to prevent the disclosure and conflict of interest violations that occurred in this case.
Eccleston Law LLC represents investors and financial advisors nationwide in securities, employment, regulatory and disciplinary matters.
Tags: eccleston, eccleston law, sec, advisor charged