SEC Charges Infinity Q Founder Over Valuation Fraud
Posted on February 28th, 2022 at 1:42 PM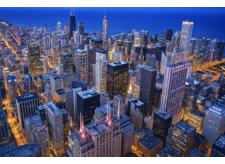 From the Desk of Jim Eccleston at Eccleston Law:
The Securities and Exchange Commission (SEC) has charged former Chief Investment Officer and founder of Infinity Q Capital, James Velissaris, for allegedly overvaluing assets by more than $1 billion while collecting million of dollars in ill-gained fees.
The SEC alleges that Velissaris conducted a scheme to fraudulently inflate assets held by the Infinity Q Diversified Alpha mutual fund and the Infinity Q Volatility Alpha private fund between 2017 and February 2021. The SEC's complaint alleges that Velissaris engaged in the overvaluation scheme by manipulating inputs and the code of a third-party pricing service utilized to value assets held by the fund. Velissaris allegedly generated at least $26 million in profit distributions via his fraudulent scheme and failed to disclose his conduct to investors, according to the SEC.
The SEC further alleges that Velissaris attempted to halt redemptions by investors. According to the SEC, the funds' actual values were half of what investors were informed at times during the pandemic. The SEC filed its complaint in the U.S. District Court for the Southern District of New York, charging Velissaris with violating antifraud and other provisions of the federal securities laws.
Eccleston Law LLC represents investors and financial advisors nationwide in securities, employment, regulatory and disciplinary matters.
Tags: eccleston, eccleston law, sec, fraud