SEC Charges Hedge Fund Portfolio Manager with Fraud
Posted on September 15th, 2022 at 2:55 PM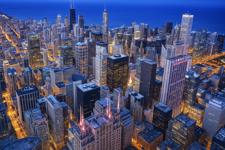 From the Desk of Jim Eccleston at Eccleston Law.
The Securities and Exchange Commission (SEC) has charged an Oklahoma City-based hedge fund portfolio manager with defrauding investors by making unauthorized trades that caused the fund to lose at least $10 million.
The portfolio manager, Lee Bressler, worked for Carbon Master Fund between November 2016 and February 2018, according to the SEC. The SEC's complaint alleges that Bressler falsely informed investors that the fund adhered to a conservative investment strategy that focused on capital preservation and risk mitigation. However, Bressler instead transacted several unauthorized high-risk trades in at least two undisclosed accounts that were margined against the fund's assets, according to the SEC.
The SEC alleged that the unauthorized trades breached the fund's stated investment mandate while exposing the fund's assets to extreme volatility. Bressler's unauthorized trades led to the complete loss of investor capital in the fund, which totaled more than $10 million. According to the SEC, Bressler was barred from the industry and has agreed to pay a civil penalty of $184,000.
Eccleston Law LLC represents investors and financial advisors nationwide in securities, employment, regulatory and disciplinary matters.
Tags: eccleston, eccleston law, sec, law