SEC Charges Genesis Capital LLC for Failing to Disclose Conflict of Interest
Posted on July 31st, 2019 at 5:17 PM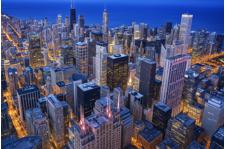 From the Desk of Jim Eccleston at Eccleston Law LLC:
Earlier this month, the SEC ordered an investment adviser to pay over $250,000 in damages for failing to disclose a possible conflict of interest. N. Gary Price, a registered investment adviser at Genesis Capital LLC, solicited clients to invest in promissory notes issued by Aequitas Commercial Finance. As Genesis continued to invest its clients' funds in the promissory notes, Price benefited from an independent financial relationship with Aequitas. Price possessed ownership stake in two other businesses within Aequitas' enterprise, which provided him with a $10 million line of credit as well as $3.6 million in loans. During the same time when Genesis's mutual fund clients were invested in the promissory notes, Aequitas paid
$8 million in fees to a separate firm part-owned by Price in exchange for referring investors. This relationship created a conflict between Price's interests and his clients, which was required to be effectively disclosed beforehand.
Genesis's policies and procedures required Price to disclose those conflicts of interest to its clients in the firm's Form ADV Brochure. Between 2013 and 2015, Price received several drafts of the Genesis ADV Brochure to review. No necessary edits were suggested even though the brochure did not disclose any conflicts of interest.
By the conclusion of 2015, two of Genesis's advised mutual funds each included more than 15% of its net assets invested in the aforementioned promissory notes. In March 2016, the SEC charged Aequitas Management with concealing the company's present financial condition while defrauding investors of over $300 million in promissory notes and other securities. Finally, Genesis's two mutual funds were liquidated because Aequitas had defaulted on its promissory notes.
The attorneys of Eccleston Law LLC represent investors and advisors nationwide in securities and employment matters. The securities lawyers at Eccleston Law also practice a variety of other areas of practice for financial investors and advisors including Securities Fraud, Compliance Protection, Breach of Fiduciary Duty, FINRA Matters, and much more. Our attorneys draw on a combined experience of nearly 65 years in delivering the highest quality legal services. If you are in need of legal services, contact us to schedule a one-on-one consultation today.
Related Attorneys: James J. Eccleston
Tags: james eccleston, eccleston law, eccleston law llc, eccleston, sec, genesis capital llc, aequiras commercial finance, conflict of interest