SEC Charges Four Underwriters to Enforce Municipal Bond Disclosure Law
Posted on September 28th, 2022 at 1:33 PM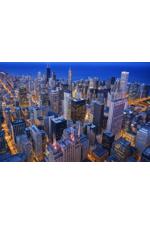 From the Desk of Jim Eccleston at Eccleston Law.
The Securities and Exchange Commission (SEC) has filed suit against Oppenheimer & Co. and additionally announced settlements with BNY Mellon Capital Markets, TD Securities, and Jefferies for failing to comply with municipal bond offering disclosure requirements.
These are the first SEC actions pertaining to underwriters who fail to meet the legal requirements exempting them from obtaining disclosures for investors in some offerings of municipal bonds. During different periods since 2017, the four firms sold new issue municipal bonds without collecting required disclosures for investors, according to the SEC. The four firms attempted to rely on an exemption to the typical disclosure requirements, known as the limited offering exemption. However, each of the firms failed to fulfill the required steps to meet the exemption's criteria.
Without admitting or denying any of the SEC's investigatory findings, BNY, TD, and Jefferies have each agreed to pay $656,833 in disgorgement and a $300,000 penalty, $52,955 in disgorgement and a $100,000 penalty, and $43,215 in disgorgement and a $100,000 penalty, respectively. Additionally, the SEC's complaint against Oppenheimer alleges the same violations in connection with nearly 354 offerings. Oppenheimer further made deceptive statements to issuers, according to the SEC's complaint.
Eccleston Law LLC represents investors and financial advisors nationwide in securities, employment, regulatory and disciplinary matters.
Tags: eccleston, eccleston law, advisors, sec