SEC Charges Foundations Asset Management for Failing to Disclose Conflicts of Interest
Posted on August 1st, 2019 at 5:10 PM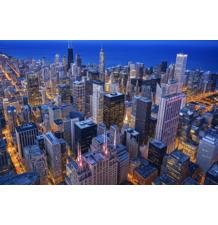 From the Desk of Jim Eccleston at Eccleston Law LLC:
The SEC charged Michael Shamburger and Rob Wedel of Foundations Asset Management (FAM) for not properly disclosing potential conflicts of interest and violating broker-dealer registration requirements. Between 2013 and 2016, FAM inappropriately received approximately $254,000 in compensation from Alaska Financial Company (AFC) and McKinley Mortgage Company while acting as an unregistered broker. FAM, specifically Shamburger and Wedel, solicited 62 clients across seven states and recommended an investment of $12 million in AFC promissory notes.
The aforementioned compensation included $126,000 in up-front money calculated as a percentage of initial investment as well as approximately $128,000 in trailing fees based on the number of FAM clients that remained with AFC each quarter. Nevertheless, FAM did not properly disclose the potential conflicts of interest to its clients. FAM, through Shamburger, provided false and misleading statement in five separate Form ADV Brochures filed with the SEC. FAM did not effectively disclose the compensation it received for selling AFC's securities and advising its own clients.
The money invested by FAM clients constituted approximately 20% of AFC's capital raised during the relevant time period. FAM did not disclose that the compensation and fees received related to AFC investments were higher than the advisory fees FAM would have received if clients had made other investments. On top of the $250,000 FAM is required to pay in damages, Shamburger and Wedel are expected to pay the SEC $50,000 and $25,000, respectively.
The attorneys of Eccleston Law LLC represent investors and advisors nationwide in securities and employment matters. The securities lawyers at Eccleston Law also practice a variety of other areas of practice for financial investors and advisors including Securities Fraud, Compliance Protection, Breach of Fiduciary Duty, FINRA Matters, and much more. Our attorneys draw on a combined experience of nearly 65 years in delivering the highest quality legal services. If you are in need of legal services, contact us to schedule a one-on-one consultation today.
Related Attorneys: James J. Eccleston
Tags: james eccleston, eccleston law, eccleston law llc, eccleston, sec, conflicts of interest, foundations asset management