SEC Charges Former Stifel Advisor with Fraud
Posted on September 18th, 2020 at 8:51 AM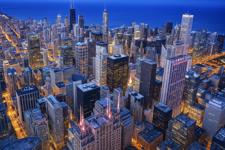 From the Desk of Jim Eccleston at Eccleston Law LLC:
The U.S. Securities and Exchange Commission ("SEC") charged Steven Rodemer with defrauding an elderly widow. The SEC alleged that Rodemer, a former Stifel advisor, misappropriated more than $450,000 from the elderly client, which Rodemer used on personal expenses. According to the SEC, Rodemer has since returned the misappropriated funds to the victim.
According to the SEC, Rodemer developed a relationship of trust and confidence with the victim, and eventually became the client's power of attorney. The SEC alleged that starting in 2012, after Rodemer became the client's power of attorney, Rodemer withdrew funds from the client's brokerage and bank accounts by writing checks to himself. The SEC also alleged that by 2018, Rodemer had begun withdrawing cash form the client's accounts at ATMs. According to the SEC, Rodemer then used those funds for her own personal expenses, including a vacation home.
A final judgment by consent was entered against Rodemer on September 9, 2020. Pursuant to the final judgment, Rodemer must pay a civil penalty of $385,536 and is enjoined from violating the antifraud provisions of Sections 206(1) and 206(2) of the Investment Advisers Act of 1940. Rodemer was also barred from the financial industry.
The attorneys of Eccleston Law LLC represent investors and advisors nationwide in securities and employment matters. The securities lawyers at Eccleston Law also practice a variety of other areas of practice for financial investors and advisors including Securities Fraud, Compliance Protection, Breach of Fiduciary Duty, FINRA Matters, and much more. Our attorneys draw on a combined experience of nearly 65 years in delivering the highest quality legal services. If you are in need of legal services, contact us to schedule a one-on-one consultation today.
Tags: ecceleston, ecceleston law, sec, fraud case