SEC Charges Former Business News Commentator with Misappropriation of Client Funds
Posted on October 10th, 2022 at 2:59 PM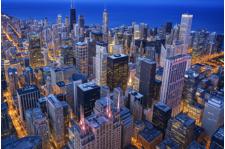 From the Desk of Jim Eccleston at Eccleston Law.
The Securities and Exchange Commission (SEC) has charged James McDonald and his financial advisory firm, Hercules Investments, in connection with two fraudulent securities offerings.
McDonald, a former guest commentator on CNBC, raised at least $5.1 million from 23 investors and subsequently misappropriated nearly $2.9 million of those funds for personal expenses, according to the SEC. The United States Attorney's Office for the Central District of California has announced its intention to pursue criminal charges in a parallel action against McDonald. According to the SEC, McDonald collected investor capital between May 2019 and October 2021 to purportedly trade securities via an investment vehicle known as Index Strategy Advisors Fund. McDonald instead misappropriated at least $1 million to cover personal expenses, including to pay rent on his home and fund luxury vehicle purchases, according to the SEC. The SEC further alleged that McDonald misappropriated an additional $2 million to make Ponzi-style payments to earlier investors.
McDonald raised an additional $1.5 million between February 2021 and October 2021 via the sale of equity shares in Hercules's business, according to the SEC. However, the SEC's complaint alleged that McDonald misrepresented the firm's financial status and falsely informed investors that funds would be used to expand the business. McDonald also commingled investor funds with Hercules assets as well as his personal assets, and utilized $440,000 of investor funds to cover personal expenses, such as to pay credit card bills, according to the SEC.
Eccleston Law LLC represents investors and financial advisors nationwide in securities, employment, regulatory and disciplinary matters.
Tags: eccleston, eccleston law, advisors, law, sec