SEC Charges Florida Advisor Over Multi-Year Trading Scheme
Posted on July 13th, 2021 at 1:17 PM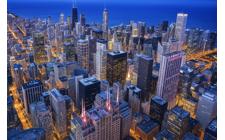 From the Desk of Jim Eccleston at Eccleston Law:
The Securities and Exchange Commission (SEC) is filing suit against a Miami-based investment advisor for allegedly conducting a "cherry-picking" trading scheme. The complaint alleges that Ramiro Sugranes fraudulently reaped nearly $5 million from around 100 clients over the past five years. Through his "cherry-picking" scheme, Sugranes allegedly stole small amounts from clients' profitable trades at his investment advisory firms, UCB Services and UCB Advisors. According to the complaint, he utilized his parents' account to facilitate the fraud.
The court granted the SEC an emergency freeze on Sugranes' as well as his parents' assets. Sugranes, who worked in the industry for over two decades, resigned from an advisor job in 2004 "for failing to follow company procedures concerning transactions in one of his relative's accounts", according to the complaint.
Eccleston Law LLC represents investors and financial advisors nationwide in securities, employment, regulatory and disciplinary matters.
Tags: eccleston, eccleston law, sec, scheme