SEC Charges Fixed Income Clearing Corporation Over Inadequate Risk Management Policies
Posted on November 3rd, 2021 at 1:28 PM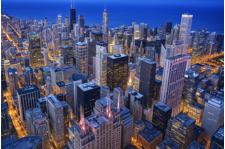 From the Desk of Jim Eccleston at Eccleston Law:
The Securities and Exchange Commission (SEC) has agreed to an $8 million settlement with Fixed Income Clearing Corporation (FICC) after the SEC recently charged the clearing agency with failing to practice adequate risk management policies within its Government Securities Division.
FICC is the sole registered clearing agency for transactions involving U.S. government securities. FICC guarantees every transaction that it clears for both the buyer and seller, according to the SEC. The complaint alleges that FICC's failure to manage risk may result in significant losses for FICC, market participants and the broader U.S. financial system. According to the SEC, FICC failed to adhere to mandates that it design procedures for holding sufficient qualifying liquid resources to meet financial obligations caused by the potential failure of a large participant. FICC failed to complete required analysis and due diligence of the volatility of its liquidity arrangements between April 2017 and November 2018, according to the SEC's order.
The SEC further alleges that FICC failed to create and maintain policies for intermittently reviewing its margin coverage in 2015 and 2016. According to the SEC's order, FICC also neglected to revise two incorrect assumptions that inflated its coverage even after the errors previously had been flagged as deficiencies by the SEC's Division of Examinations. FICC agreed to a censure and $8 million penalty without admitting or denying any of the SEC's findings.
Eccleston Law LLC represents investors and financial advisors nationwide in securities, employment, regulatory and disciplinary matters.
Tags: eccleston, eccleston law, sec, risk management