SEC Charges Firm After Transfer of Client Assets into New Funds
Posted on June 7th, 2016 at 1:57 PM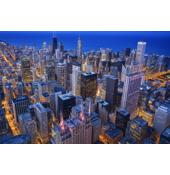 From the Desk of Jim Eccleston at Eccleston Law LLC:
After failing to disclose fees charges to clients, the advisory firm Momentum Investment Partners and its principal, Ronald Fernandez, were charged by the SEC with fraud.
According to the SEC, Momentum was doing business as Avatar Investment Management when Fernandez relocated some of its clients into a newly created mutual fund in 2013, failing to notify the clients of the transfer and the consequent higher cost of fees.
Between May 2013 and March 2014, Avatar's clients were charged and additional $111,000 in fees while receiving no additional advisory services, according to the complaint filed in Connecticut. Before the transfer, the clients had been investing their money into various exchange traded funds. The new mutual funds were designed to mirror that same strategy but resulted in higher fees.
In the announcement the SEC said that, "The Avatar individual advisory client assets proved to be the seed capital for Avatar mutual funds, but Avatar was not successful in raising additional assets. The funds eventually folded."
In addition, the complaint alleges that Fernandez moved around $11 million from about 20 accounts into four new mutual funds that were created and managed by Avatar. As a result, the firm collected an addition layer of fees.
The attorneys of Eccleston Law LLC represent investors and advisers nationwide in securities and employment matters. Our attorneys draw on a combined experience of nearly 65 years in delivering the highest quality legal services. If you are in need of legal services, contact us to schedule a one-on-one consultation today.
Related Attorneys: James J. Eccleston
Tags: Eccleston, Eccleston Law, Eccleston Law LLC, James Eccleston