SEC Charges Financial Advisor With Misappropriating Funds From NBA Players
Posted on March 31st, 2023 at 1:18 PM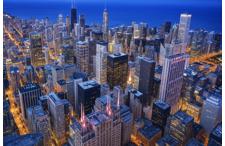 From the desk of Jim Eccleston at Eccleston Law
The Securities and Exchange Commission (SEC) has charged a former Morgan Stanley advisor, Darryl Cohen, with misappropriating nearly $1 million from three current and former NBA players over a two-and-a-half-year period.
Cohen allegedly misappropriated client funds between October 2017 and April 2020 and used the money to support his son's amateur basketball program, purchase a home gym, and pay purported returns to previous investors, according to the SEC. The SEC further alleges that Cohen sold life insurance settlements to clients for kickbacks to fund his spending. Prosecutors allege that Cohen took in nearly $246,000 in undisclosed kickbacks. "As the complaint alleges, instead of protecting his clients' investments, Cohen took advantage of their trust for his personal gain", said Andrew Dean, Co-Chief of the Asset Management Unit.
The SEC, which filed its complaint in the U.S. District Court for the Southern District of New York, is seeking permanent injunctive relief, disgorgement, and a civil penalty. Furthermore, the U.S. Attorney's Office for the Southern District of New York has announced its intention to file criminal charges against Cohen. A Morgan Stanley spokesperson noted that the firm has "fully cooperated" with investigators, and has paid nearly $5.9 million in five settlements related to Cohen's conduct.
Eccleston Law LLC represents financial advisors and investors nationwide in securities, employment, transition, regulatory and disciplinary matters.
Tags: eccleston, eccleston law