SEC Charges Financial Advisor and Firm for Defrauding Clients with Annuity Sales
Posted on March 28th, 2023 at 3:04 PM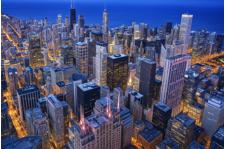 From the desk of Jim Eccleston at Eccleston Law
The Securities and Exchange Commission (SEC) has charged a Massachusetts-based financial advisor, Jeffrey Cutter, and his firm, Cutter Financial Group, for failing to disclose conflicts of interest in connection with annuity sales.
Since 2014, Cutter sold fixed index annuities to his advisory clients without disclosing financial incentives he and his firm received for recommending the annuities over alternative investments, according to the SEC. While Cutter received an annual asset-based advisory fee of 1.5% to 2% of assets managed by Cutter Financial Group, he additionally received up-front commissions on annuity sales of 7% of the annuity's total value.
According to the SEC, Cutter failed to disclose the amount of up-front nature of the annuity commissions, which violated Cutter's fiduciary duty to his advisory clients. The SEC further accuses Cutter of misrepresenting certain clients' financial information on annuity applications to insurance companies to ensure approval of the applications. The SEC is seeking a permanent injunction against Cutter as well as disgorgement and other civil penalties.
Eccleston Law LLC represents financial advisors and investors nationwide in securities, employment, transition, regulatory and disciplinary matters.
Tags: eccleston, eccleston law