SEC Charges Duo in Defrauding Seniors and Others in Penny-Stock Scam
Posted on October 3rd, 2016 at 12:14 PM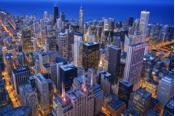 From the Desk of Jim Eccleston at Eccleston Law LLC:
Recently, the SEC has charged a former CEO named Craig V. Sizer and a boiler room operator named Miguel "Michael" Mesa for pressuring senior citizens and other investors to buy penny stocks in what ended up being a $20 million fraud. Mr. Sizer was the CEO of Sanomedics which sold non-contact infrared thermometers and was the chairman of the software applications company Fun Cool Free.
Mr. Sizer used Mr. Mesa because he had contacts with boiler room agents. The boiler room agents were used to attract and defraud investors. The agents were provided with a list of pitch points in order to conduct the fraud. According to the SEC, the agents told investors that they would receive lucrative profits and that there would be no sales commissions. However, Mr. Sizer and Mr. Mesa both enriched themselves and paid sales commissions to the boiler room agents.
Both Mr. Sizer and Mr. Mesa were barred by the SEC from selling future penny stock offerings, while Mr. Sizer also consented to a ban from serving as an officer or director of a public company.
In addition, the U.S. Attorney's Office for the Southern District of Florida has filed criminal charges against Mr. Sizer and Mr. Mesa.
The attorneys of Eccleston Law LLC represent investors and advisers nationwide in securities and employment matters. Our attorneys draw on a combined experience of nearly 65 years in delivering the highest quality legal services. If you are in need of legal services, contact us to schedule a one-on-one consultation today.
Related Attorneys: James J. Eccleston
Tags: Eccleston, James Eccleston, Financial Counsel, Eccleston Law, Eccleston Law LLC, SEC, Craig Sizer, Michael Mesa, fraud, penny stocks, senior citizens