SEC Charges Crew Capital Group and Estate of Steven Swensen Over Fraudulent Investment Scheme
Posted on October 28th, 2022 at 11:38 AM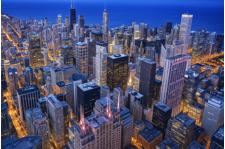 From the Desk of Jim Eccleston at Eccleston Law.
The Securities and Exchange Commission (SEC) has charged Crew Capital Group and the estate of Stephen Swensen, who was formerly a financial advisor, for orchestrating a fraudulent investment scheme that generated nearly $29 million from at least 50 investors between 2011 and 2022.
Swensen, who passed on June 6, 2022, fraudulently convinced numerous individuals into investing in Crew Capital Group, according to the SEC. The SEC's complaint alleged that Swensen falsely informed investors that Crew Capital was a fund co-managed by a well-known firm and guaranteed investors a minimum 5% annual return. Swenson further informed investors that annual returns could reach 10%, depending on the performance of the S&P 500 index.
However, Crew Capital, which was owned by Swenson, did not invest in any securities, according to the SEC. Instead, the SEC alleged that Swenson misappropriated nearly all investor funds to make Ponzi-style payments to earlier investors as well as to cover his own personal and living expenses. The SEC is seeking a permanent injunction against Crew Capital, as well as disgorgement from Crew Capital and Swenson's estate.
Eccleston Law LLC represents investors and financial advisors nationwide in securities, employment, regulatory and disciplinary matters.
Tags: eccleston, eccleston law, advisors, law, sec