SEC Charges Centaurus Financial, Branch Manager, and Advisor Over Unsuitable Recommendations of Complex Structured Securities
Posted on February 21st, 2023 at 2:29 PM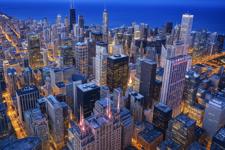 The Securities and Exchange Commission (SEC) has agreed to a settlement with Centaurus Financial, branch manager Ricky Mantei, and financial advisor Atul Makharia over unsuitable recommendations of variable interest rate structure products (VRSPs) to certain retail customers.
VSRPs are complex securities issued by well-known financial institutions that typically feature maturity periods of fifteen years or more, according to the SEC's order. While the VSRPs provide guaranteed fixed-interest-rate payments for an initial period of one to three years, the securities eventually convert to variable interest-rate payments. The VRSPs are permitted to cease providing interest payments during the variable rate period. Additionally, investors may lose some or all of their invested principal at maturity if the VRSPs' referenced securities indexes fall by a specified percentage at maturity.
According to the SEC, Makharia and several other advisors at a South Carolina-based Centaurus branch office made unsuitable recommendations of VRSPs to 94 retail customers between June 2016 and July 2019. Makharia made nearly 50 unsuitable recommendations to 30 customers, according to the SEC. The SEC further determined that Mantei failed to adhere to the firm's customer-specific suitability protocols while Centaurus violated the broker-dealer books and records provisions of the federal securities laws. Without admitting or denying any of FINRA's investigatory findings, Centaurus, Mantei, and Makharia have agreed to pay civil penalties of $750,000, $206,000, and $35,000, respectively.
Eccleston Law LLC represents investors and financial advisors nationwide in securities, employment, regulatory and disciplinary matters.
Tags: Eccleston, Eccleston Law