SEC Charges Brenda Smith with $100 Million Fraud, Obtains Emergency Asset Freeze
Posted on August 28th, 2019 at 5:15 PM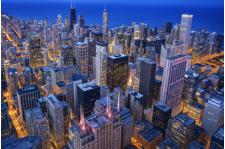 From the Desk of Jim Eccleston at Eccleston Law LLC:
The Securities and Exchange Commission ("SEC") charged Brenda Smith, a Pennsylvania investment adviser, with operating an investment advisory fraud involving over $100 million in investments. The SEC also obtained an emergency asset freeze.
According to the SEC's complaint, Smith raised approximately $105 million from at least 40 investors. Smith misrepresented that she would invest their money in publicly traded securities through various trading strategies and promised to provide high returns. Instead, Smith made very few investments in these trading strategies, and primarily used investors' money to repay other investors and for personal use. The complaint further alleges that Smith, and the entities she controls, disseminated false statements that contained positive returns. She also fabricated documents in an attempt to inflate her fund's assets and to make her investors believe their capital is safe.
The complaint, filed in federal court in Newark, New Jersey, charges Smith, the fund, Broad Reach Capital, LP, its general partner, Broad Reach Partners, LLC, and the adviser, Bristol Advisors, LLC with violating numerous anti-fraud provisions of federal securities laws. Until recently Smith owned CV Brokerage Inc., a registered broker-dealer. Two clearing firms associated with the broker-dealer were Apex Clearing Corporation and Industrial and Commercial Bank of China Financial Services, LLC. Credit Suisse Securities (USC), LLC is listed as having a referral arrangement with Credit Suisse and engaged in a commission sharing program with CV Brokerage.
Eccleston Law is investigating this fraud. Those with information should contact our law firm.
The attorneys of Eccleston Law LLC represent investors and advisors nationwide in securities and employment matters. The securities lawyers at Eccleston Law also practice a variety of other areas of practice for financial investors and advisors including Securities Fraud, Compliance Protection, Breach of Fiduciary Duty, FINRA Matters, and much more. Our attorneys draw on a combined experience of nearly 65 years in delivering the highest quality legal services. If you are in need of legal services, contact us to schedule a one-on-one consultation today.
Related Attorneys: James J. Eccleston
Tags: james eccleston, eccleston law, eccleston law llc, eccleston, sec, fraud, pa investment adviser, broad reach capital