SEC Charges Barred Broker for Orchestrating Real Estate Scam
Posted on October 6th, 2017 at 9:54 AM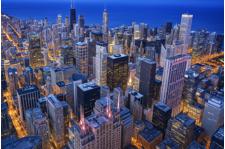 From the Desk of Jim Eccleston at Eccleston Law LLC:
Former broker Leonard Vincent Lombardo of Long Island, New York, along with his company and business partner, has agreed to settle charges with the SEC for perpetrating an alleged real estate investment scam.
Mr. Lombardo, who was barred from the industry by FINRA 20 years ago, operated the scheme through his company, Leonard Vincent Group with the help of his CFO, Brian Hudlin.
According to the SEC's complaint, Mr. Lombardo allegedly told his investors that their distressed real estate investments had increased by more than 50% in a matter of months. However, in reality, Mr. Lombardo invested only a small fraction of their money in real estate and used the majority of the funds for separate business ventures and personal expenses. In all, Mr. Lombardo misused $6 million from retirees and other investors.
Without admitting or denying the SEC's allegations, Mr. Lombardo and his firm agreed to pay disgorgement of $5.88 million and Mr. Hudlin agreed to pay a $40,000 penalty. Mr. Lombardo also pled guilty in a parallel criminal case brought by the U.S. Attorney's Office for the Eastern District of New York.
The attorneys of Eccleston Law LLC represent investors and advisors nationwide in securities and employment matters. The securities lawyers at Eccleston Law also practice a variety of other areas of practice for financial advisors including Broker Litigation & Arbitration, Strategic Consulting Services, Regulatory Matters, Transition Contract Review, and much more. Our attorneys draw on a combined experience of nearly 65 years in delivering the highest quality legal services. If you are in need of legal services, contact us to schedule a one-on-one consultation today.
Related Attorneys: James J. Eccleston
Tags: Jim Eccleston, Eccleston Law, Eccleston Law LLC, Eccleston, SEC, real estate, scam, FINRA