SEC Charges Angel Oak Capital Advisors with Misleading Investors
Posted on August 25th, 2022 at 2:15 PM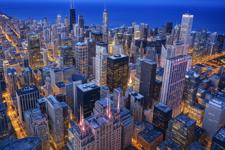 From the Desk of Jim Eccleston at Eccleston Law.
The Securities and Exchange Commission (SEC) has charged Angel Oak Capital Advisors and its manager Ashish Negandhi for misleading investors regarding the firm's fix-and-flip loan securitization's delinquency rates.
As part of a settlement, Angel Oak has agreed to pay a penalty of $1.75 million while Negandhi will pay $75,000. According to the SEC, the Atlanta-based firm raised $90 million in March 2018 via a first-of-its-kind securitization of loans provided to borrowers for the purpose of purchasing, renovating, and selling residential properties. The product, known as "fix-and-flip" loans, included a provision to accelerate Angel Oak's obligation to return funds to specific investors if delinquencies reached a predetermined level. However, loan delinquency rated unexpectedly skyrocketed shortly after closure of the deal.
In an effort to avoid reputational and financial harm to its securitization business, Angel Oak and Negandhi improperly decreased delinquency rates by fraudulently siphoning funds that were set aside to reimburse borrowers, to instead cover outstanding loan balances, according to the SEC. By failing to disclose their conduct to investors, the performance data regularly provided to investors constituted an inaccurate reporting of the actual delinquency rates on the mortgages in the securitization fund. Angel Oak and Negandhi agreed to the settlement without admitting or denying any of the SEC's investigatory findings.
Eccleston Law LLC represents investors and financial advisors nationwide in securities, employment, regulatory and disciplinary matters.
Tags: eccleston, eccleston law, advisors, law, sec