SEC Charges Advisors and Their Firm With Reg BI Violations Over Sales of GWG L Bonds
Posted on June 24th, 2022 at 10:45 AM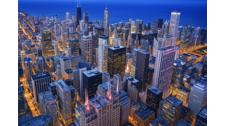 From the Desk of Jim Eccleston at Eccleston Law:
The Securities and Exchange Commission (SEC) has charged Western International Securities and five of its advisors with violating Regulation Best Interest (Reg BI) when they recommended and sold high-risk debt securities known as L Bonds to retirees and other retail investors.
The SEC's complaint names advisors Nancy Cole, Patrick Egan, Andy Gitipityapon, Steven Graham, and Thomas Swan, alleging that the Western advisors sold at least $13.3 million worth of L Bonds between July 2020 and April 2021. Furthermore, the complaint alleges that the advisors sold L Bonds to numerous investors who were on fixed incomes or had moderate risk tolerances, even though the L bonds were categorized as high-risk and illiquid by its issuer, GWG Holdings.
The advisors allegedly failed to adhere to Reg BI because they did not exercise reasonable diligence, care and skill and understand the risks and costs associated with the L Bonds, according to the complaint. The advisors recommended L Bonds to at least seven particular investors without a reasonable basis for believing that the investments were in the clients' best interests, according to the SEC. The SEC additionally alleges that Western failed to establish and enforce written policies and procedures reasonably designed to achieve compliance with Reg BI.
Eccleston Law LLC represents investors in GWG L Bond cases as well as financial advisors nationwide in securities, employment, regulatory and disciplinary matters.
Tags: eccleston, eccleston law, sec, violations