SEC Charges Advisor with Defrauding Clients
Posted on April 6th, 2021 at 12:22 PM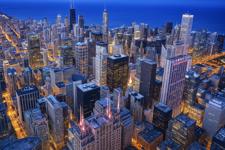 From the Desk of Jim Eccleston at Eccleston Law LLC:
The Securities and Exchange Commission (SEC) announced charges against Douglas E. Elstun. Elstun allegedly defrauded and breached his fiduciary duty to advisory clients through his formerly registered investment adviser Crossroads Financial Management, Inc. (CFM).
The SEC alleges that from 2015-2018 Elstun fraudulently overcharged his clients by charging undisclosed fees, including higher advisory fees than clients originally agreed to pay and applied the advisory fee structure to non-advisory assets. The non-advisory assets included bank account balances, equity in homes and other real estate, and the value of vehicles, thereby increasing the fees charged to those accounts.
The complaint also alleges that Elstun misrepresented his trading activity concerning high risk, daily leveraged, and inverse exchange-traded funds (ETFs). Elstun failed to disclose the substantial risks of buying and holding those products and inaccurately represented that the products functioned as "insurance" or a "hedge" for their portfolios. As a result of those recommendations, Elstun's clients allegedly lost millions of dollars.
Eccleston Law LLC represents investors and financial advisors nationwide. Please contact us to discuss any issues that you may have.
Tags: eccleston, eccleston law, sec, sec charges, defrauding clients, advisor charged