SEC Charge GPB Capital Executive and Others With Fraud
Posted on February 9th, 2021 at 2:33 PM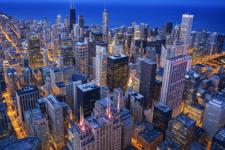 From the Desk of Jim Eccleston at Eccleston Law LLC:
The Securities and Exchange Commission (SEC) charged three individuals and their entities with running a scheme that raised over $1.7 billion from securities issued by a New York based management firm and GPB Capital.
In addition to criminal charges, GPB Capital's owner and founder face civil enforcement actions from the SEC. GPB Capital's former managing and partner and the owner of Ascendant Capital are facing similar charges. The SEC also charged GPB Capital with violating whistleblower protection laws.
The SEC accused GPB of manipulating individual funds' financial statements and using investors' money to pay fund distributions and unrelated personal expenses. Executives at GPB Capital and Ascendant Capital lied to investors about the source of money used to make annualized distribution payments to investors. GPB Capital perpetuated the deception by giving the false appearance that the funds' income was closer to generating sufficient income to cover the distribution payments than it was.
The SEC alleges that GPB Capital and Ascendant Capital made misrepresentations to investors about millions of dollars in fees and other executives' compensation. GPB Capital kept investors in the dark about the limited partnership funds 'real financial condition for more than four years. GPB failed to deliver audited financial statements and register two of its funds with the SEC, all in furtherance of their fraudulent activity. SEC accused executives at GPB of fraudulently inflating the funds' income using backdated performance guarantees and false financial statements. GPB told investors they would receive compensation for distributions from profits of the portfolio companies. Instead, many of the payments made came from the investors' funds.
GPB also violated whistleblower protection laws by incorporating language in termination and separation agreements to prevent employees from disclosing any wrongdoing to the SEC.
The SEC filed the complaint in federal court for the Eastern District of New York. The charges include violating the antifraud provisions of the Securities Act of 1933 and the Securities Exchange Act of 1934. The complaint also charges GPB with violating the antifraud provisions of the Investment Advisers Act of 1940 and violating the registration and whistleblower provisions of the Exchange Act and the Advisers Act's custody and compliance rules. The SEC seeks disgorgement as well as prejudgment interest and penalties.
Eccleston Law LLC represents financial advisors and investors nationwide. Please contact us to discuss any issues that you may have.
Tags: ecceleston, ecceleston law, sec, fraud case