SEC Charge Fraudulent Fund Manager in $5.6 Million Scheme
Posted on March 14th, 2016 at 8:41 AM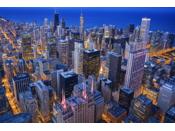 From the Desk of Jim Eccleston at Eccleston Law LLC:
Steven Zoernack of Nokomis, Florida was recently charged by the SEC after allegedly concealing past incidents and providing false and misleading statements to investors. Between March 2010 and March 2014 Zoernack and EquityStar, which he owned and operated, sold more than $5.6 million of interests in two private investment funds to over 40 investors. The SEC statement claims that Zoernack withdrew $1 million of the investors' funds in secret.
According to the SEC statement, Zoernack went to great lengths to ensure investors would not discover past judgments against him. Among those judgements were two fraud convictions, a bankruptcy filing, and other money related violations. The statement also alleged that he had hired a firm to manipulate internet search results of his name by flooding the internet with fraudulent information indicating his success as a fund manager and investor. Some other allegations against him include: using aliases to provide the illusion that EquityStar was larger than a one-man firm; providing false data to Morningstar Inc. to receive a five-star rating; and distributing false advertising materials.
Neither Zoernack nor his funds were registered with the SEC or any state. He awaits the scheduling of a public hearing before an administrative judge.
The attorneys of Eccleston Law LLC represent investors and advisers nationwide in securities and employment matters. Our attorneys draw on a combined experience of nearly 65 years in delivering the highest quality legal services. If you are in need of legal services, contact us to schedule a one-on-one consultation today.
Tags: Eccleston, Eccleston Law, Eccleston Law LLC, James Eccleston, SEC