SEC Calls for Sanctions against Bankrupt Woodbridge
Posted on December 20th, 2017 at 9:39 AM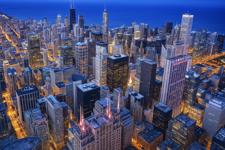 From the Desk of Jim Eccleston at Eccleston Law LLC:
Real estate Investment company, Woodbridge Group of Companies LLC ("Woodbridge"), of Sherman Oaks, California has filed for Chapter 11 protection. Woodbridge stated the reasons for the bankruptcy filing relate to the fact that it owes $750 million to noteholders as its primary debt along with having incurred significant compliance costs.
Immediately after receiving notice of Woodbridge's bankruptcy filing, the SEC appeared at the first hearing to express its concern over the bankruptcy filing. According to the SEC, Woodbridge and its affiliates have taken $1 billion from investors and may have violated fraud laws or registration requirements. The SEC is currently investigating Woodbridge's activities.
Moreover, at the hearing, the SEC called for sanctions against Woodbridge for failing to produce emails from two executives. More specifically, the SEC argued that because the company filed for bankruptcy, Woodbridge should be able to produce company-related emails of its President Robert Shapiro and Comptroller Nina Pedersen from their personal AOL accounts.
Furthermore, several states have opened their own investigations and already three of the state cases were settled with agreements for Woodbridge to provide information to regulators on referral fee compensation, as well as rescission offers to noteholders.
In addition, several other companies associated with Woodbridge have filed for bankruptcy this month. According to the SEC, the network of Woodbridge-affiliated companies are all directly or indirectly owned by RS Protection Trust, of which President Shapiro is a trustee.
The attorneys of Eccleston Law LLC represent investors and advisors nationwide in securities and employment matters. The securities lawyers at Eccleston Law also practice a variety of other areas of practice for financial advisors including Broker Litigation & Arbitration, Strategic Consulting Services, Regulatory Matters, Transition Contract Review, and much more. Our attorneys draw on a combined experience of nearly 65 years in delivering the highest quality legal services. If you are in need of legal services, contact us to schedule a one-on-one consultation today.
Related Attorneys: James J. Eccleston
Tags: Eccleston Law, Eccleston, James Eccleston, Eccleston Law LLC