SEC Bars South Carolina Unregistered Investment Adviser Who Pled Guilty to Securities Fraud Charges
Posted on August 23rd, 2018 at 8:48 AM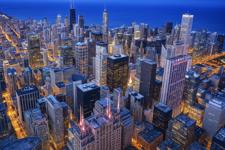 From the Desk of Jim Eccleston at Eccleston Law LLC:
The SEC has barred unregistered investment adviser and founder of Cornerstone Capital, Melvin Wimmer Jr., who pled guilty to one count of securities fraud in U.S. District Court earlier this year.
According to the SEC, between 2010 and 2017, Wimmer knowingly and willfully devised a scheme to defraud and obtain $3.6 million from 25 investors in connection with the purchase and sale of high-risk securities and futures contracts by means of false and fraudulent pretenses.
More specifically, according to the SEC's complaint, Wimmer sent monthly account statements to his investors which falsely showed consistent gains of 8% to 10%. Additionally, last year, Wimmer sent investors fraudulent financial statements demonstrating that Cornerstone Capital had $3.5 million in assets, but in reality, the company was worth less than $40,000.
Wimmer made payments to old investors by using new investor funds, in a Ponzi-scheme like manner. Moreover, of the $3.6 million invested, Wimmer lost approximately $3 million.
Eccleston Law is investigating the fraudulent activities of Melvin Wimmer Jr. Those with information should contact our law firm.
The attorneys of Eccleston Law LLC represent investors and advisors nationwide in securities and employment matters. The securities lawyers at Eccleston Law also practice a variety of other areas of practice for financial investors and advisors including Securities Fraud, Compliance Protection, Breach of Fiduciary Duty, FINRA Matters, and much more. Our attorneys draw on a combined experience of nearly 65 years in delivering the highest quality legal services. If you are in need of legal services, contact us to schedule a one-on-one consultation today.
Related Attorneys: James J. Eccleston
Tags: james eccleston, eccleston law, eccleston law llc, eccleston, SEC, fraud